What's New
2023 COPA Sun n Fun Luncheon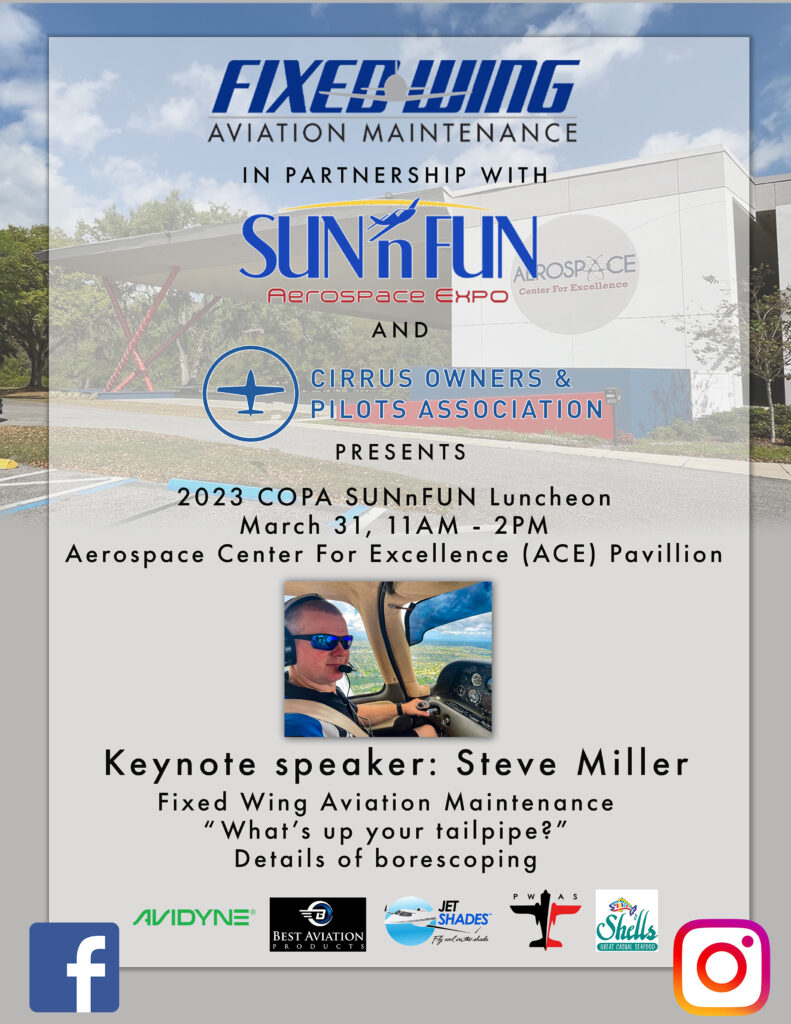 SUN 'n FUN is here! Along with the warbirds, ultralights, aerobatic displays, and more, you don't want to miss the COPA Sun n Fun luncheon on Friday, the 31st at the Aerospace Center For Excellence onboard KLAL. Registration is available on the COPA website at:
https://www.cirruspilots.org/Events/2023-copa-sun-n-fun-lunch
Continental engine experts
Click the button below to read the AD regarding Continental engines.
C2A BBQ Dinner, February 4th 2023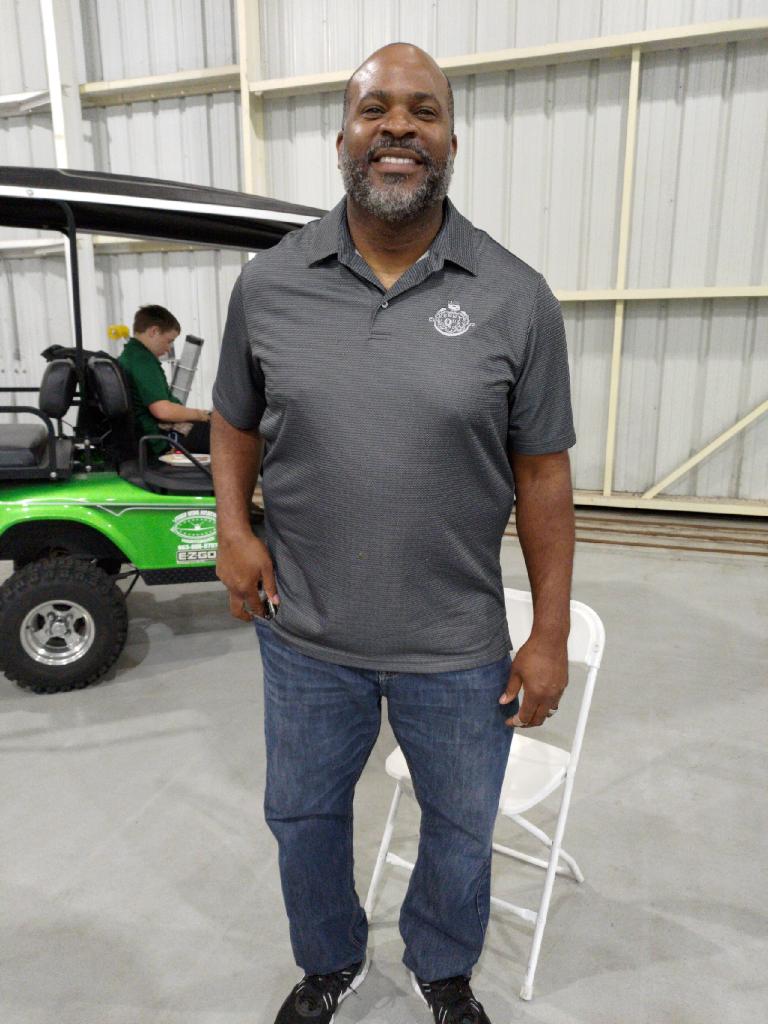 Thank you to everybody who made our C2A – COPA to Airventure
BBQ dinner on February 4th so much fun. Hosted by Fixed Wing Aviation Maintenance, we enjoyed delicious BBQ from Kenny's Que in our hangar on KLAL. Talking about airplanes, prize drawings, and question time with Steve Miller, Director Of Maintenance at Fixed Wing Aviation Maintenance. We'd also like to thank our partners at Prochock and BERINGER AERO. Congratulations to our prize drawing winners Jo Alcorn, who took home a Beringer Aero knit cap and TJ of TJ Flying Adventures winner of an annual inspection from Fixed Wing Aviation Maintenance. Great food, great people, great fun.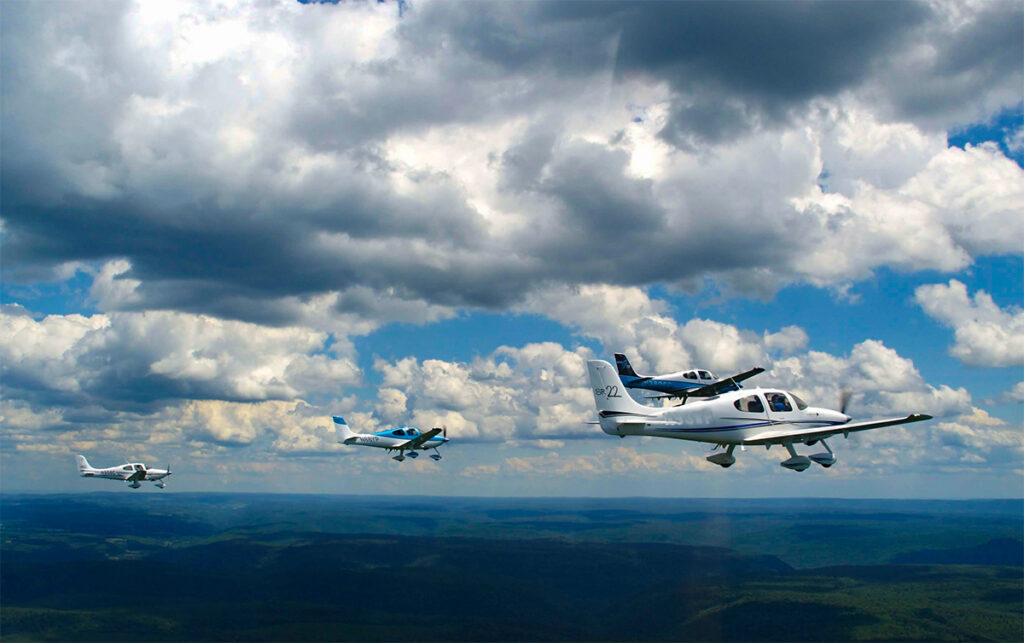 Pre-Paid Service Packages