Services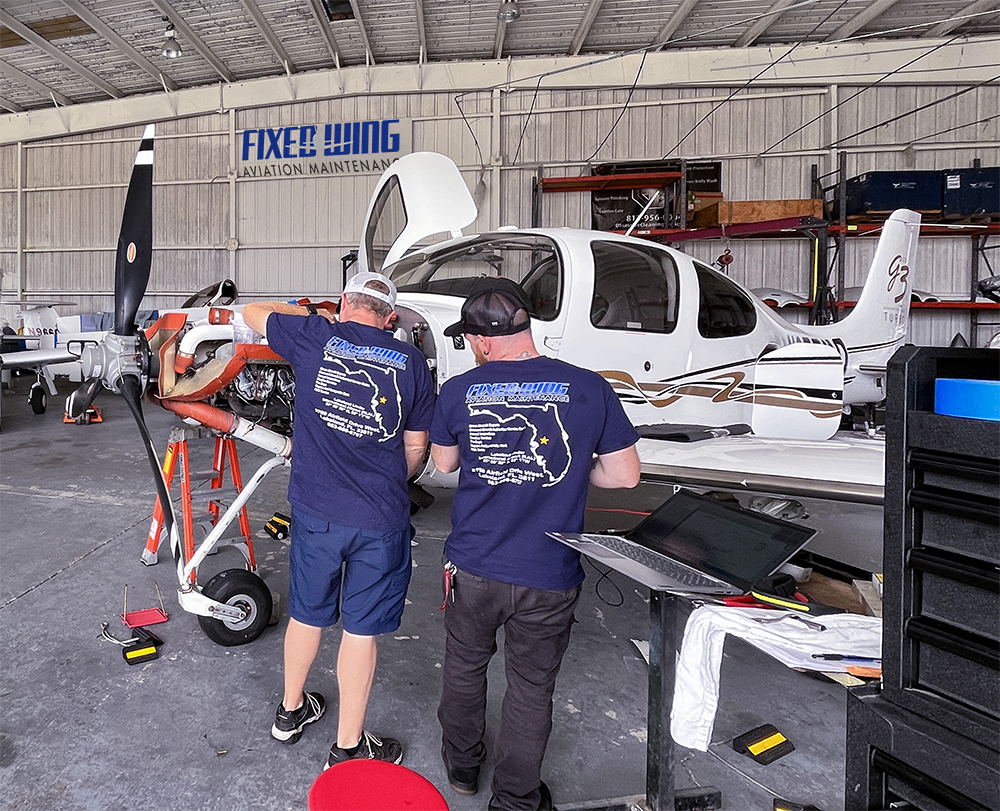 We are Cirrus experts
Continental engine experts
Pre-Buy Inspection
Annual inspection
AOG Service Call
Routine Service and Maintenance
Paint Repair
Sheet Metal Repair
Composite Repair
Electrical System Repair
ROTAX Engine Independent Service Center
Interior Upgrades
Air Conditioning Installation and Service
AD Compliance
We are experts on your plane's systems: brakes, tires, oil changes — all of your aircraft repair, service, or upgrade needs.
At Fixed Wing Aviation Maintenance in Lakeland FL (KLAL), we do more than just aircraft repair. We offer the preventative measures & solutions you can apply that will keep your investment running at its peak performance for many years to come. Our expert technicians here at our Lakeland Service Department understand that every job and every customer is different. This is the reason our shop is equipped with the knowledge and experience that allows us to handle any issue-major or minor. We provide oil changes, brakes, tire service, battery installation, multi-point inspections, engine repair, pre-buy inspections, and more. Our staff and mechanics aim to provide quick, quality, and friendly service, every time!
Life is full of destination points, let us help you get there, safely and with confidence. Ask us about our specials today, call us to schedule an appointment, or visit us in person, today!
(863) 606-5757 Steve@fixedwingaviation.com
3760 Airfield Drive W. Lakeland, FL 33811