Images: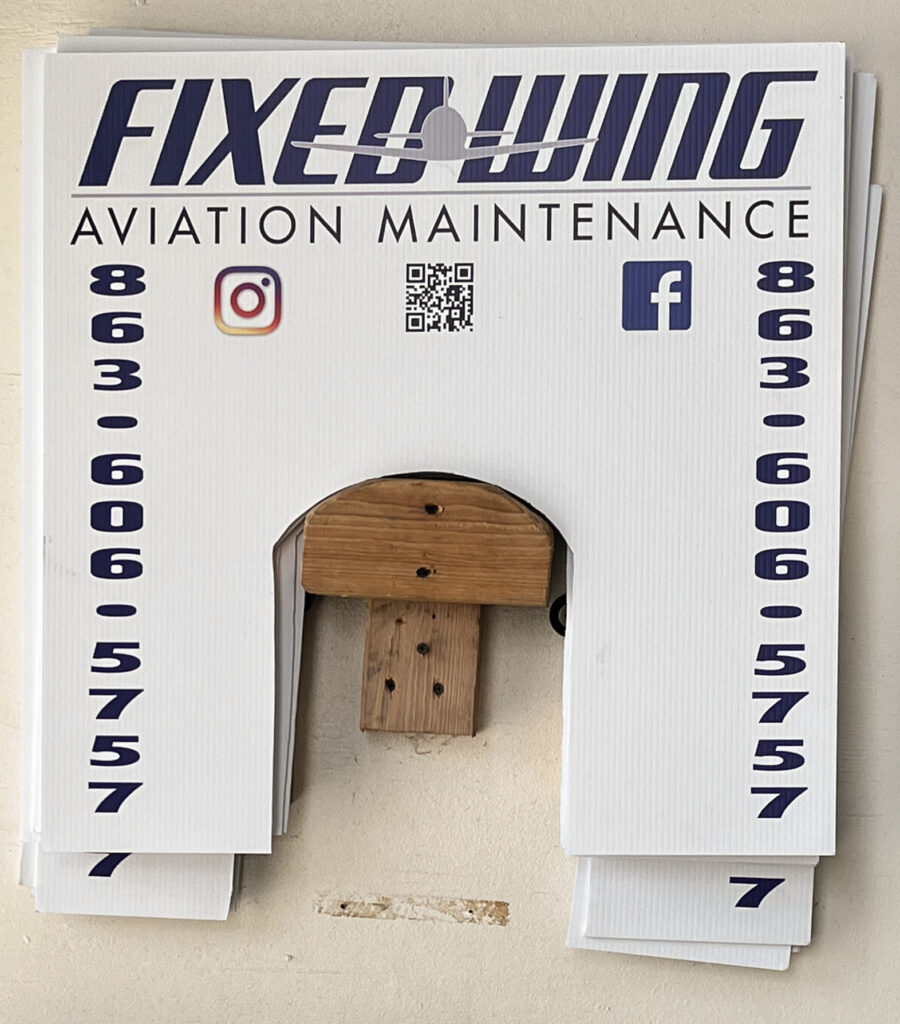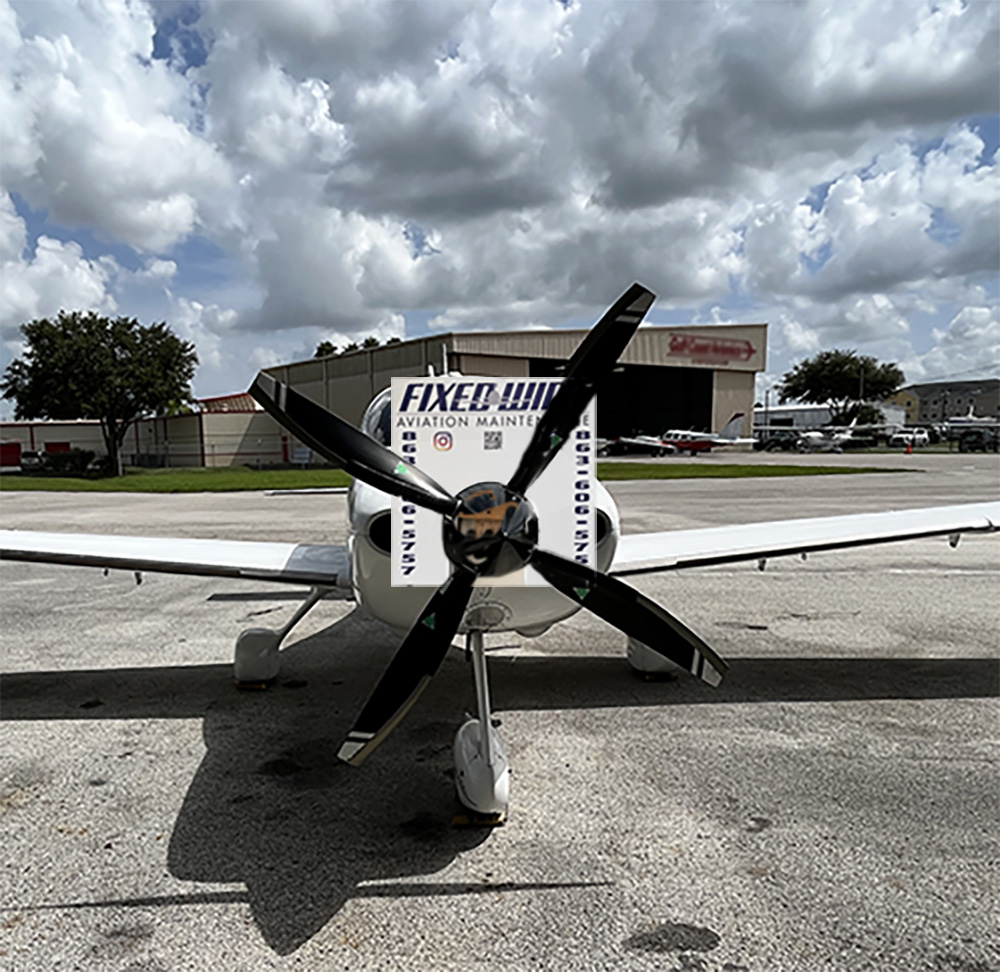 Manufacturer:
Fixed Wing Aviation Maintenance
Description:
A nifty tool to protect the base of your spinner and the paint on the front of your engine cowling. We use them regularly, and they are available to you, too.
24″ on a side these slide in behind your spinner and feature the FWA logo, phone number, and a scannable QR code link to our website.
Call us at 863-606-5757,